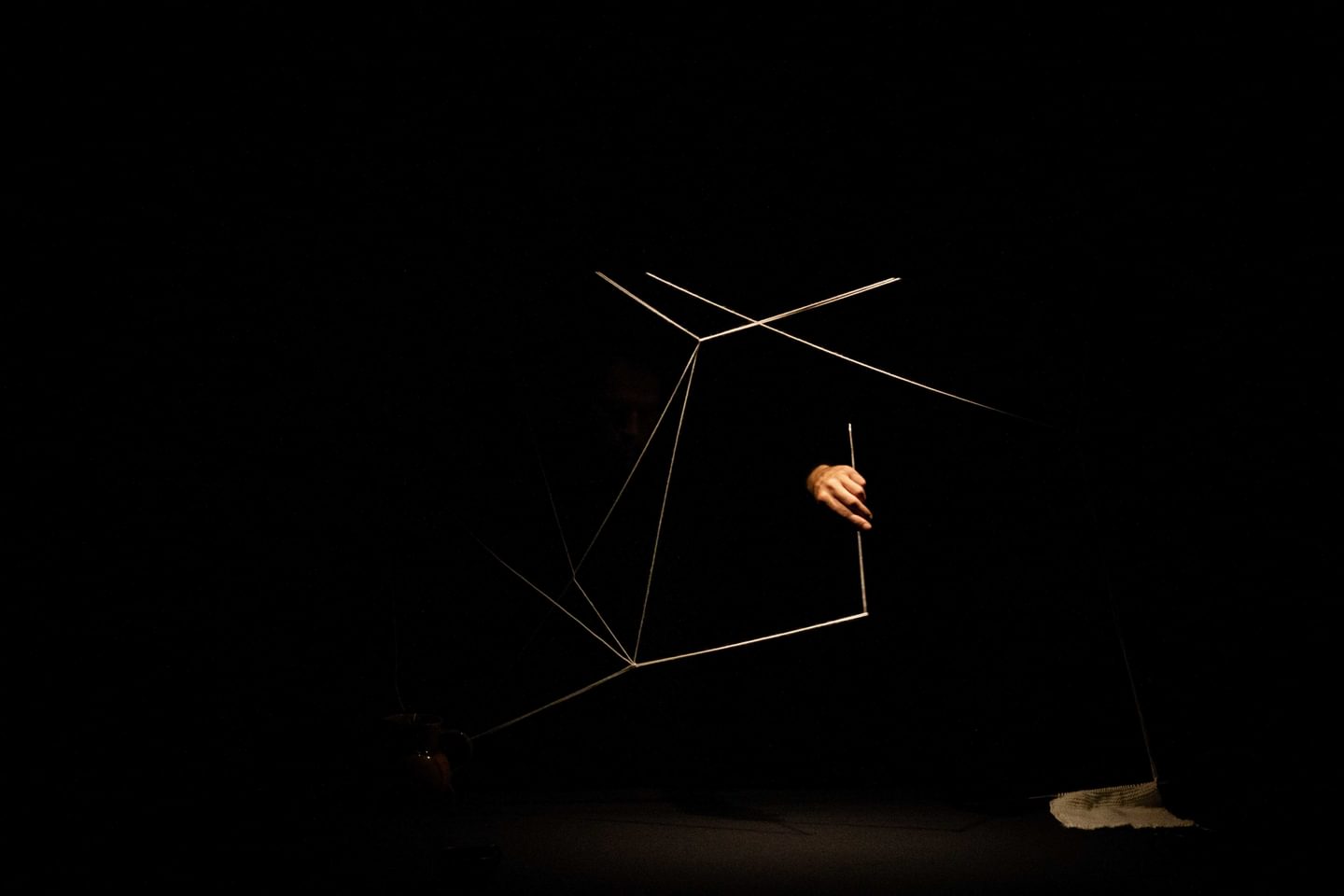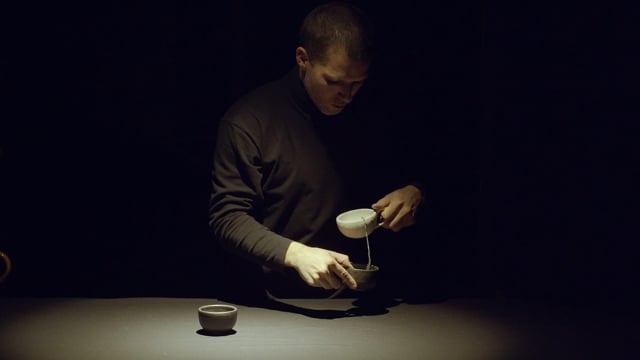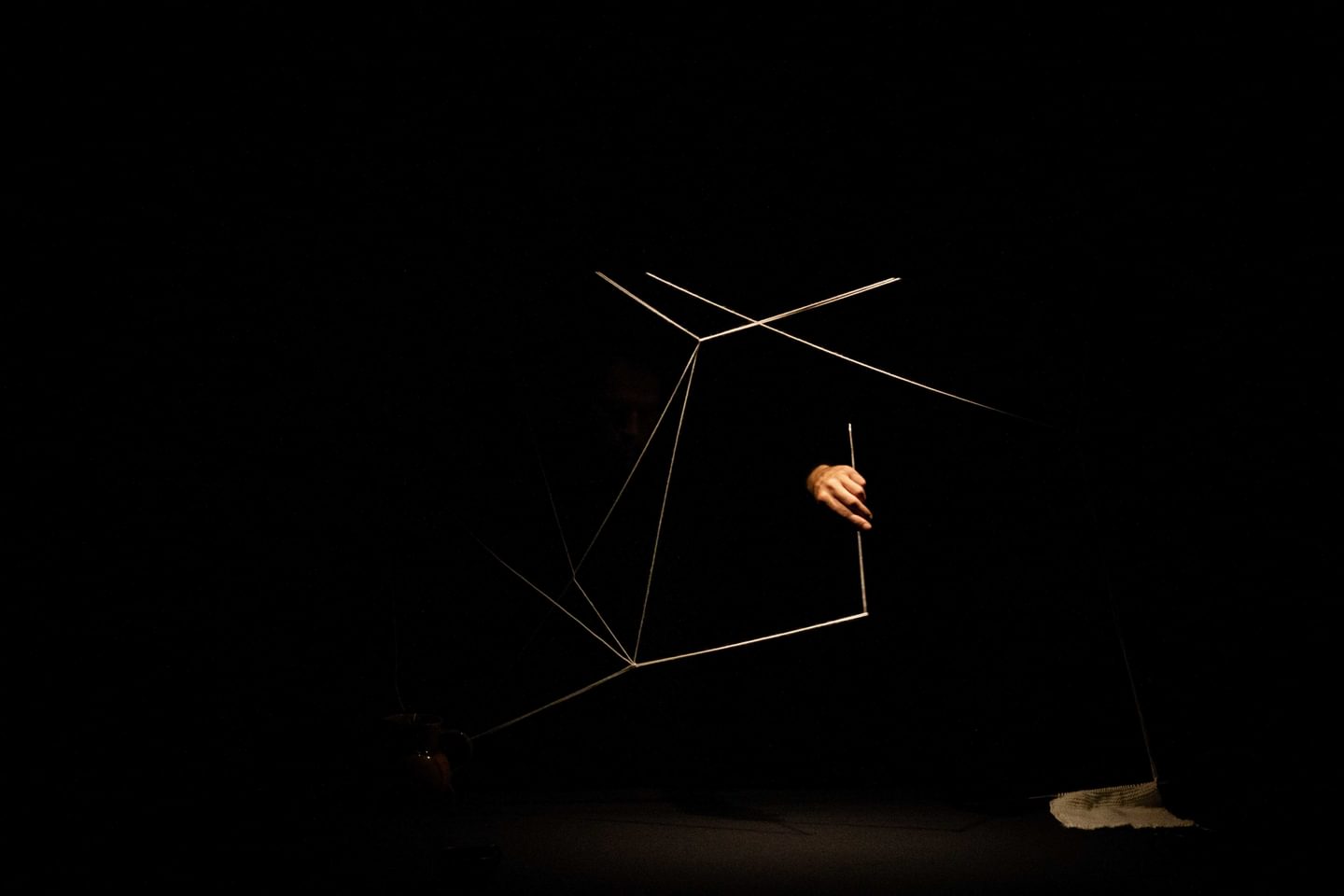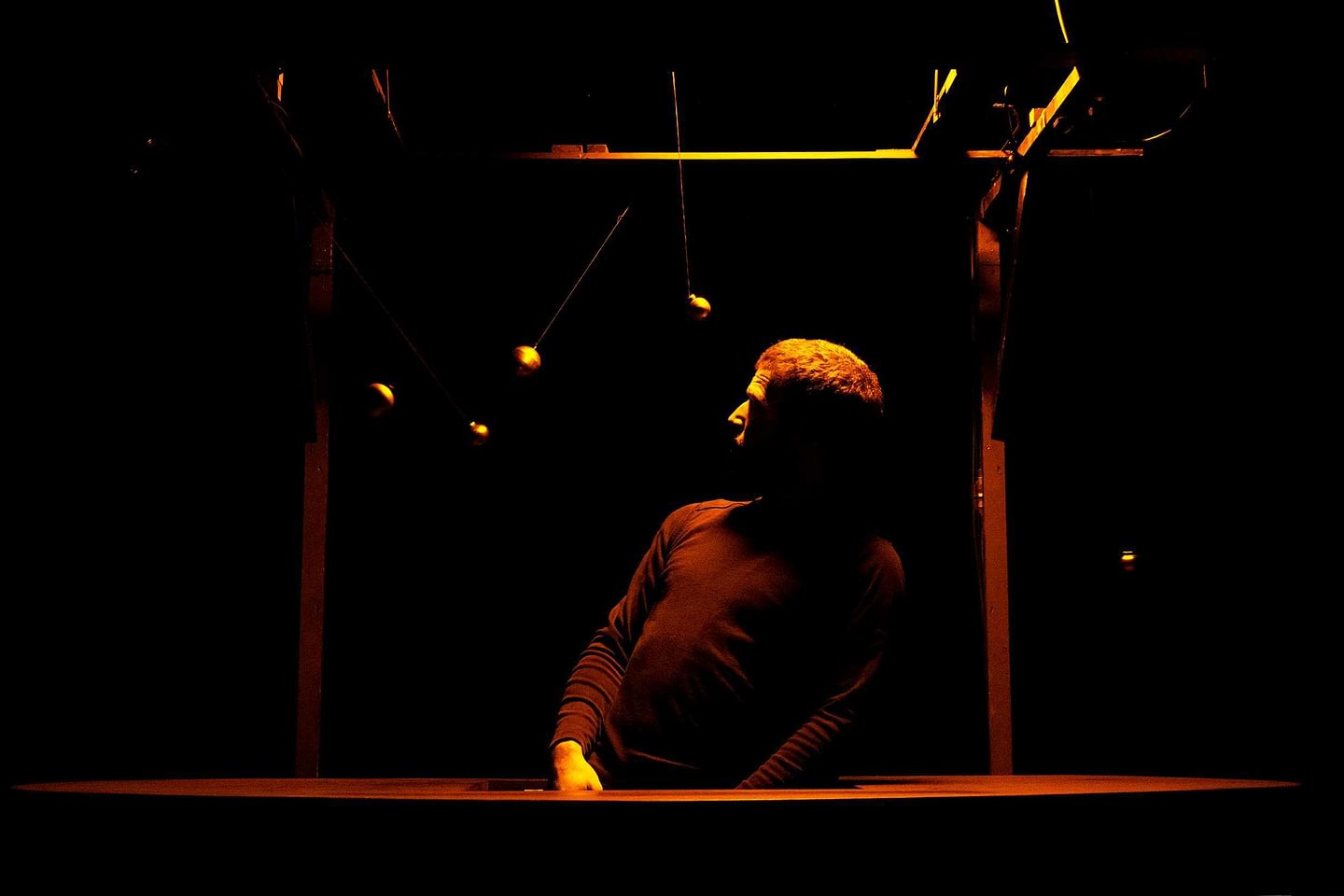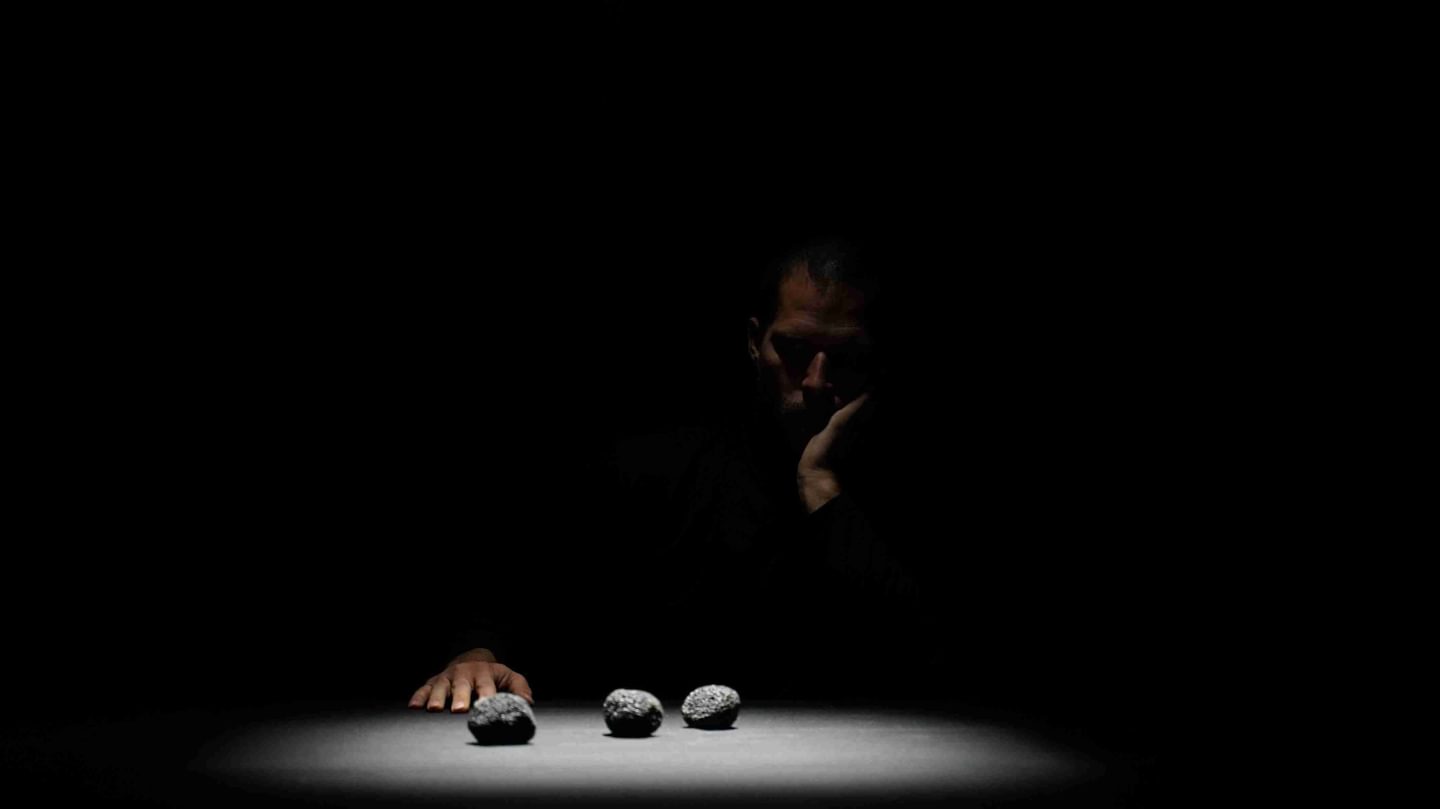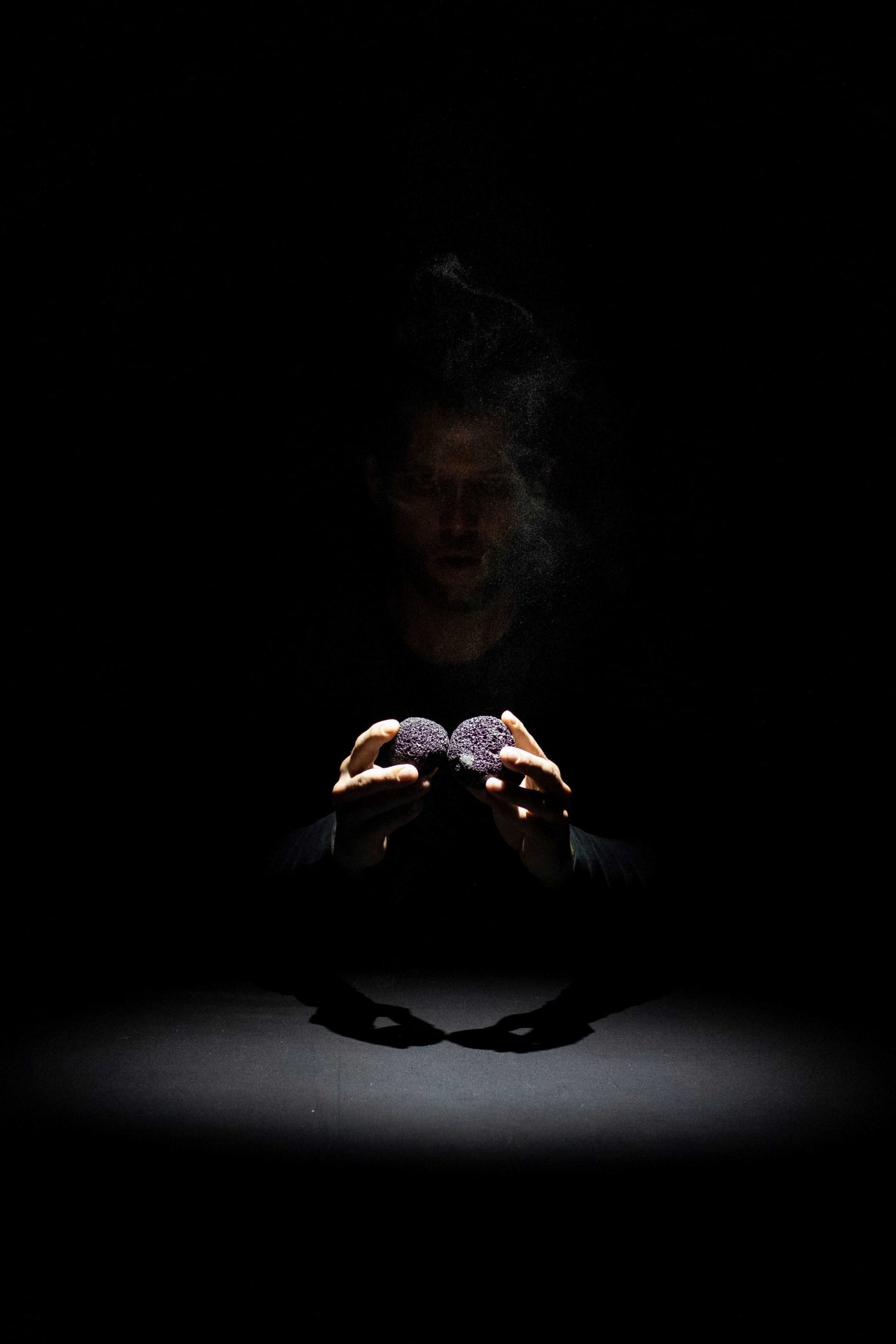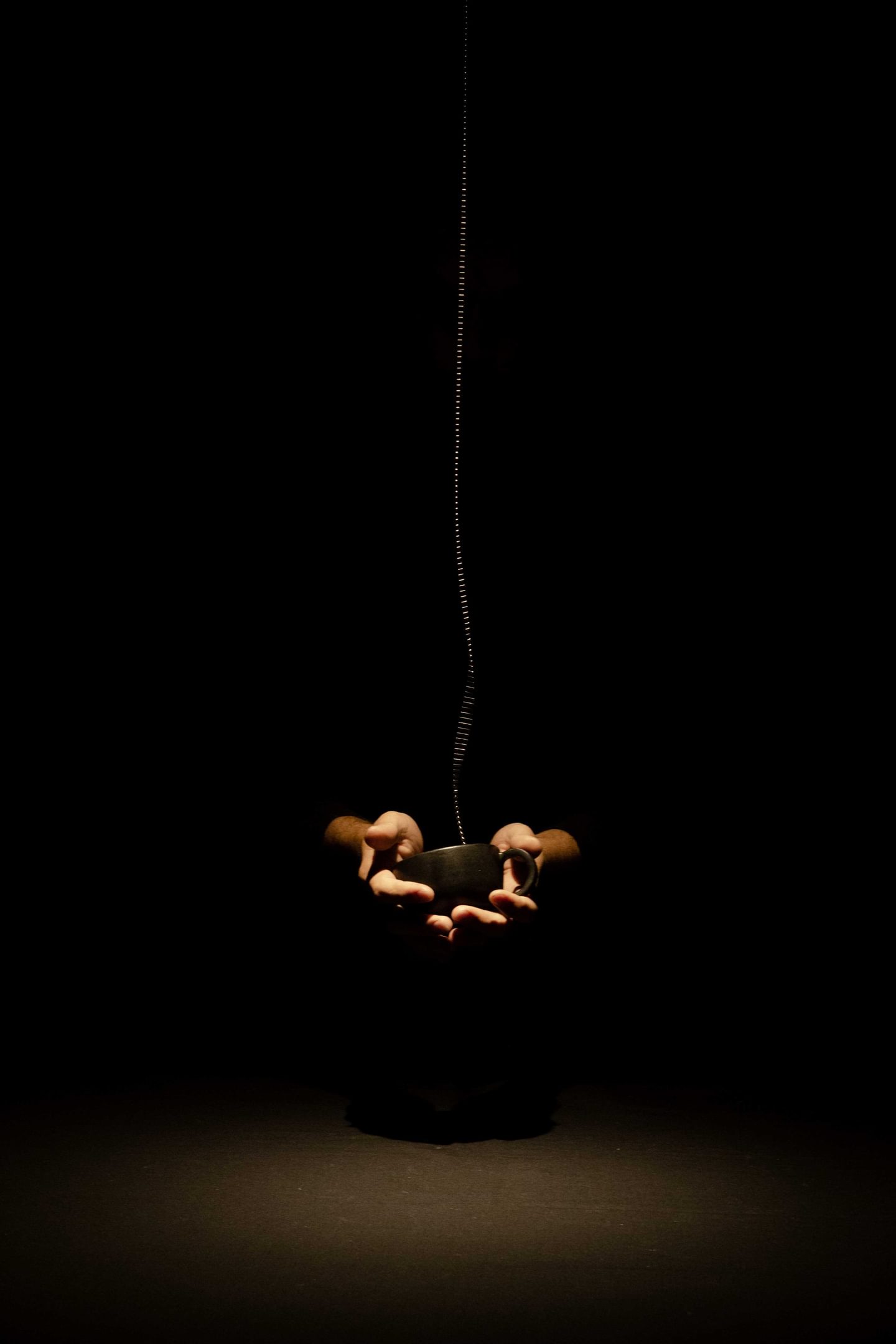 Modo Grosso
TOUT / RIEN
duration: 55 min
access: € 6 | € 3 for -26-year-old
location: Theaterzaal Biekorf
25 min
How can you fathom time? How can you show, demonstrate, and present what is past? To grasp things as they were at that one unique moment? This is the challenge which this object presentation tries to answer. 'Time juggler' Alexis Rouvre uses various objects to take the audience on a journey through time into the past, present, and future. Sometimes very slowly, then accelerating rapidly again. A staggering wordless performance where time briefly seems to stand still.
In collaboration with Cultuurcentrum Brugge.
Modo Grosso will also perform Entre-Cordes at Cirque Plus.
Nationality
BE

Discipline(s)
circus of objects, juggling, puppetry
Creation
2022
Artist
Alexis Rouvre
Artistic collaboration
From & with: Alexis Rouvre
Artistic advice: Jani Nuutinen
Composition music: Loïc Bescond
External eye: Angela Malvasi
Scene image: Jean-Marc Billon & Jani Nuutinen (Circo Aereo)
Scenography: Sylvain Formatché, Alexis Rouvre
Chief technical officer: Hadrien Lefaure
Direction: Joachim Gacon-Douard
Support
Wallonie Bruxelles International (BE) / Bourse Écriture en Campagne / Latitude 50 / La Chaufferie-Acte1 / la SACD et la SSA (BE) / Iportunus – Creative Europe Programme / LookIN'OUT (BE). Avec l'aide de la Fédération Wallonie Bruxelles, Service Général de la Création Artistique - Service des Arts Forain, du Cirque et de la Rue.
Producer
Modo Grosso ASBL
Co-production, workspaces
Halles de Schaerbeek (BE) / Transversales, scène conventionnée cirque Verdun (FR) / Provinciaal Domein Dommelhof (BE) / Le Sirque, Pôle National Cirque à Nexon – Nouvelle-Aquitaine (FR) / SurMars - Mons Arts de la Scène (BE) / Maison des jonglages, scène conventionnée Jonglage(s) (FR) / AY-ROOP, scène de territoire pour les arts de la piste (FR) / Central (BE).
Residencies
Espace Périphérique (FR) / La Fabrique de Théâtre (BE) / Théâtre Marni (BE) / Latitude 50 - Pôle des arts du cirque et de la rue (BE) / Espace Catastrophe, centre international de création des arts du cirque (BE) / Maison de la Marionnette, centre de la Marionnette de la Fédération Wallonie-Bruxelles (BE) / Maison de la création de Bockstael (BE) / CCBW - Centre Culturel du Brabant Wallon (BE) / Le Tas de sable – Ches Panses Vertes, Centre National de la Marionnette en préparation (FR).