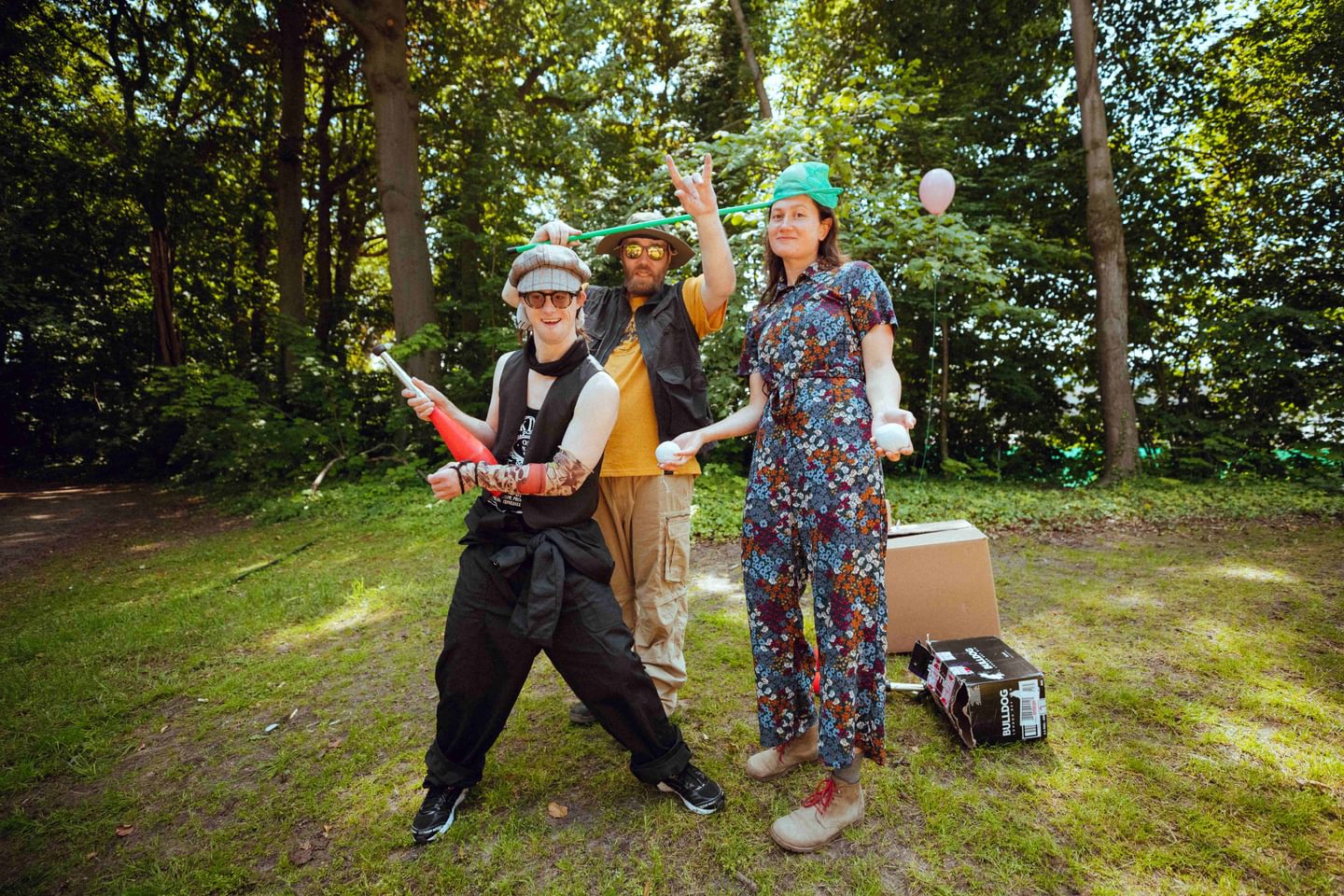 Compagnie Cirque Plus
Are we stable?
duration: 8 min
access: gratis zonder reservatie
Cirque Numerique
Last year, Remco and Yves stepped into the circus arena for the first time. This resulted in a juggling and clowning act with circus artist Liza Van Brakel. This year, too, they will take up the challenge and together with Karen Claessens they take stock of their lives so far, in their completely inimitable own way. Is life in or out of balance?
Nationality
BE
Discipline(s)
juggling, tightrope walking, clownery

Creation
2023

Artists
Yves Meire, Remco Sabbe, Karen Claessens
Artistic collaboration
Elga Pollet, Sander De Cuyper, Els Degryse

Grantees
Vlaanderen


Producer
Cirque Plus