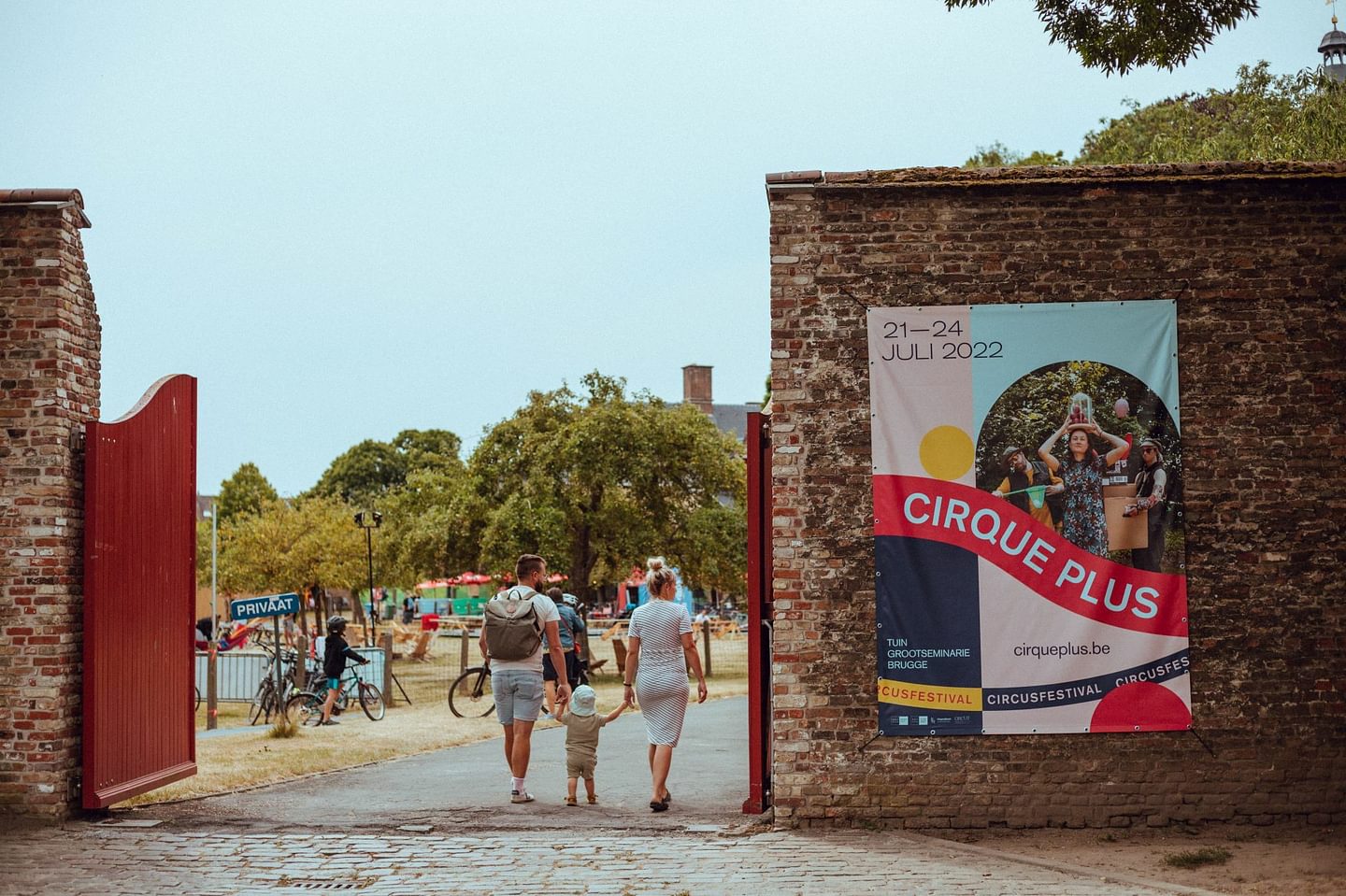 Four days of circus fun and late night for the first time
From Thursday 20 to Sunday 23 July, the gates of the Grootseminarie in Bruges will once again swing open for Cirque Plus: the high-quality, low-threshold outdoor circus festival. The programme of this 16th edition is well filled with over 30 companies and artists from 9 different countries.
People with disabilities and new circus talent will once again have a place in the programme. And for the first time, we will also go "late night" with two performances on Thursday evening. And the week before the festival, as is tradition, Uitwijken draws to the Bruges neighbourhoods with a free circus performance.
Cirque Plus is free and the garden is open to all. For a limited number of performances, it is necessary to reserve free tickets or buy tickets. This can be done online from 15 June at www.cirqueplus.be, at the In&Uit desk or at the information desk during the festival.

Practical
Thursday 20 to Sunday 23 July.
Doors open on Thursdays at 6.30pm, on other days at 1pm.
Bar closes at 11pm and gates close at 11.30pm.

Free? Free booking? Pay?
All performances in the Garden of the Grand Seminary are free and open to the public. Tickets are not required.
Some performances have maximum audience capacity and take place in secluded areas in and around the Grootseminarie. Admission is free but advance booking is required via the Cirque Plus website from 15 June. During the festival, you can also get tickets on the spot at the information stand while stocks last.
The performances of BITBYBIT in the circus tent and the performances of Cultuurcentrum Brugge in theatre hall Biekorf are paying. Ticket sales will be via this website from 15 June.


Courtesy of
Cirque Plus is organised by Brugge Plus vzw, with the support of Stad Brugge and Flanders and can count on the valued cooperation of Cultuurcentrum Brugge and Circusatelier Woesh. Grootseminarie Brugge, De Nieuwe Notelaar, WZC Ter Potterie and Mintus will open their venues to all that circus has to offer.