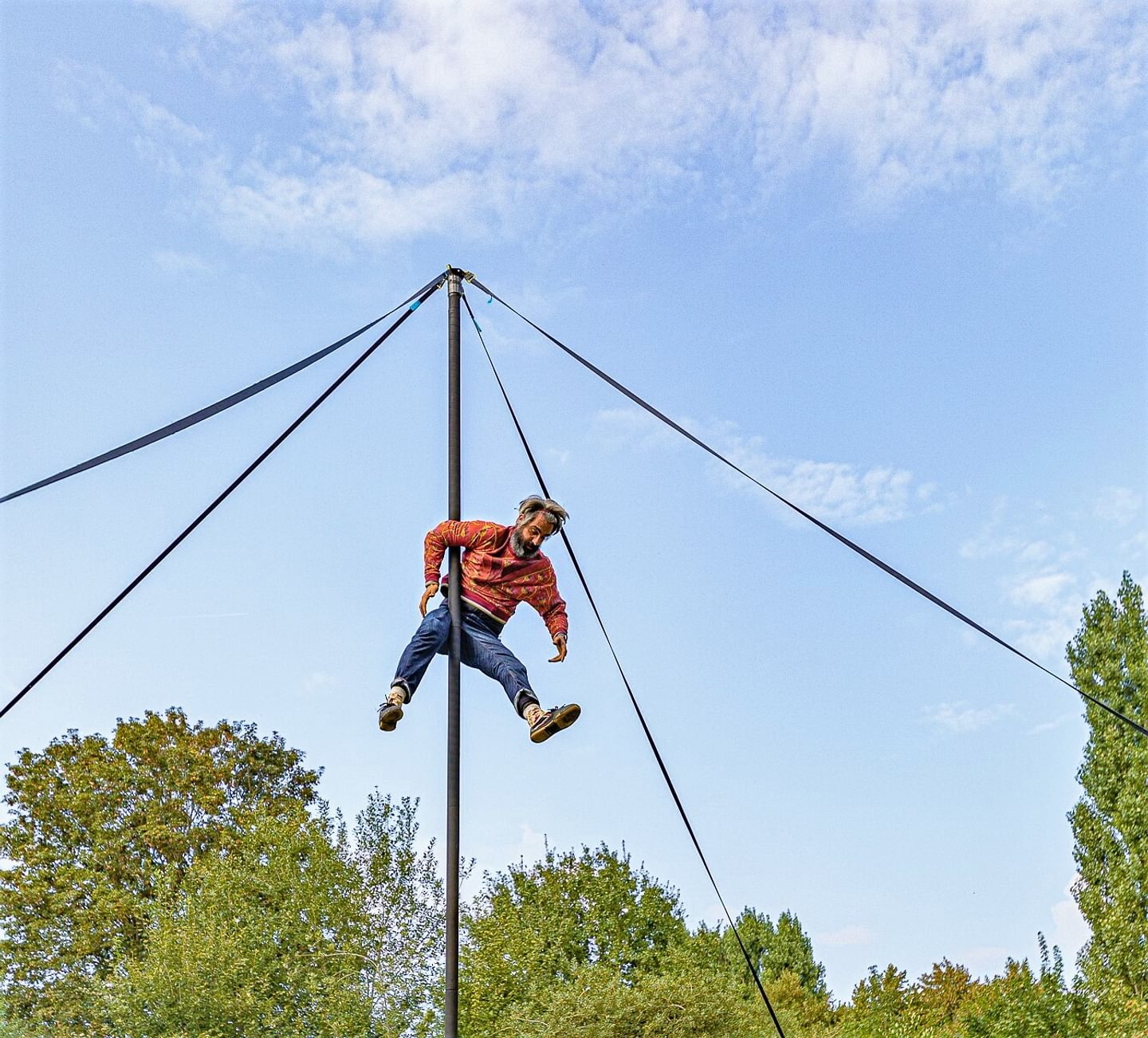 Uitwijken
Cirque Plus to the neighbourhoods. From 14 to 19 July, Uitwijken, the art house on wheels, will descend on six Bruges neighbourhoods around Bruges with the free circus performance Playground by the French company Primavez. Cirque Plus thus reaches out to residents who would not immediately take the step to the festival.

Playground - Collectif Primavez (FR)
In this show, anyone can become an actor. The stage becomes a large and inclusive playground. With virtually no accessories, just by using his warm and natural power, this acrobat takes the audience on a cloud of tender and elegant naivety.
Practical
The performance starts at 19:30 each time and lasts 45 min.
The bar is open from 19:00.

Dates and locations
14 juli: Koolkerke - Fort van Beieren (ingang via Kasteeldreef)
15 juli: Sint-Kruis - Malehoek (speelplein Hofdamestraat)
16 juli: Assebroek - Kon. Elisabethsquare
17 juli: Sint-Andries - Frederik Sanderpark
18 juli: Sint-Pieters - Blauwe Poort t.h.v. nr 33
19 juli: Sint-Michiels - vzw UNIE-K Ons Erf, Chartreuseweg 53
More information on www.uitwijken.be