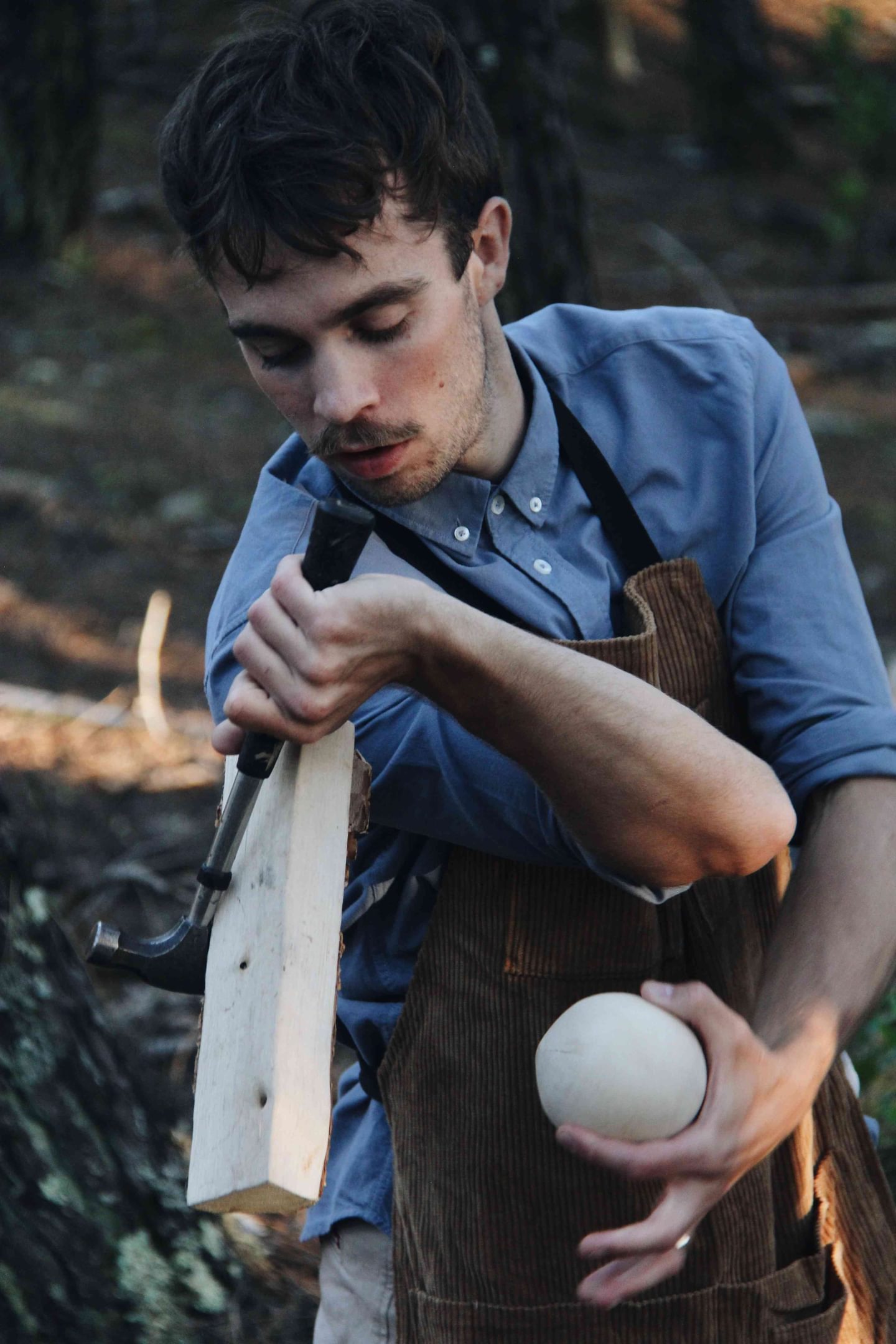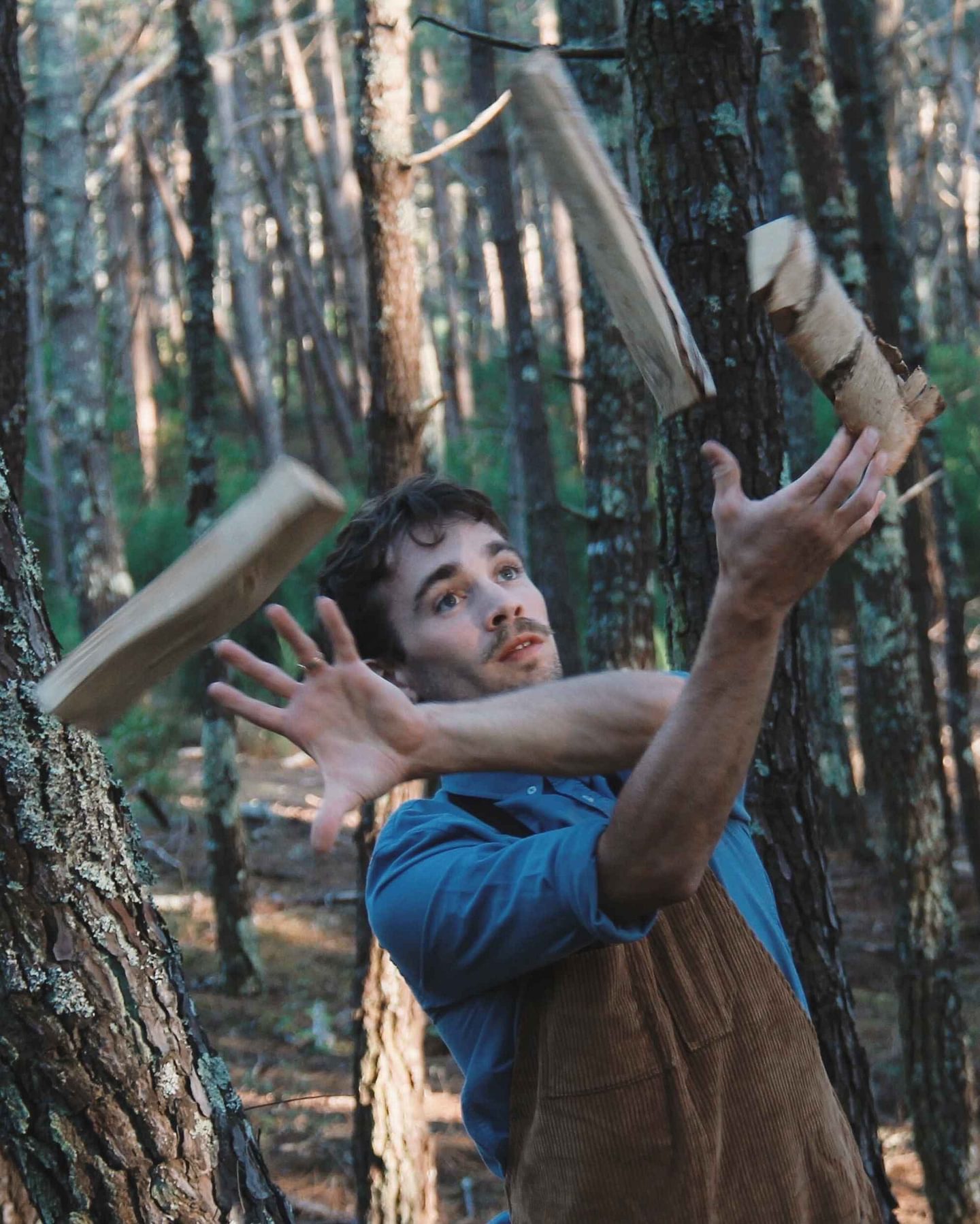 Hands Some Feet
KÄPÄLIN
duration: 45 min
access: free, with reservation
location: Nieuwe Notelaar 13
10 min
In KÄPÄLIN ("by hand" in Finnish), Jeromy Nuuk combines his main professions of furniture maker and circus performer. Using a lathe, he makes juggling balls out of wood and discovers that everything in his "workshop" can be used to fuel his tendency to throw everything into the air (and catch it again). A gritty and enchanting performance that captures the true essence of a crafts person's blood, sweat and tears, with beautiful musical compositions inspired by wood.
Ticket reservation
Nationalities
FI/AU (Finland/Australia)
Discipline(s)
juggling + wood
Creation
2023
Artist
Jeromy Nuuk
Artistic collaboration
Concept: Jeromy Nuuk & Liisa Nuuk
Performance: Jeromy Nuuk
Direction: Liisa Nuuk
Outside eye : Vincent Bruyninckx & Adam Opus
Juggling outside eye: Luis Sartori Do Vale
Support
Arts Promotion Centre Finland (Taike), Pro Helvetia-Swiss Arts Council
Producer
Hands Some Feet
Coproduction/ Residencies
Station Circus, UP-Circus& Performing Arts, La Roseraie-Espace Cré-Action, CentreCulturel d'Engis.