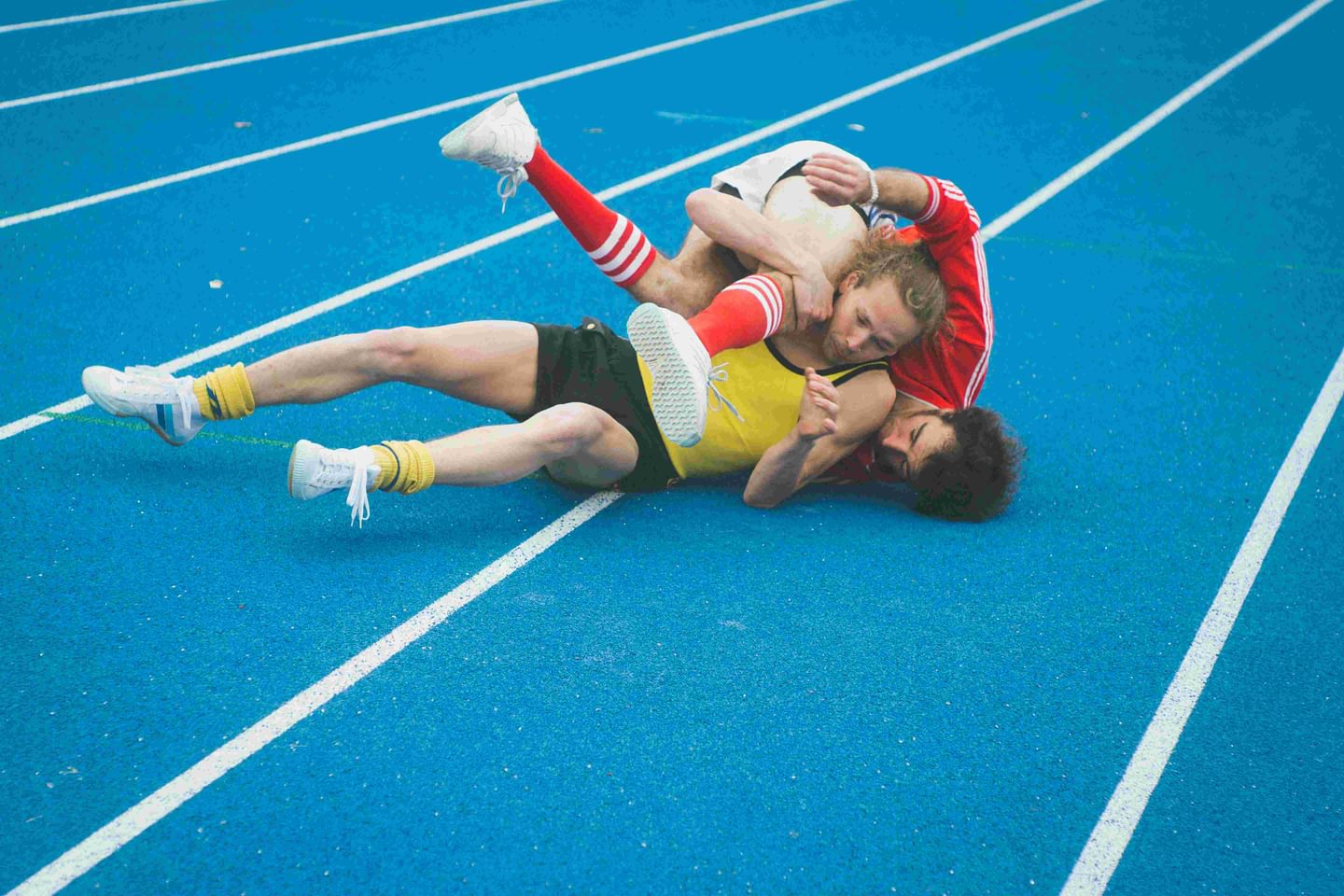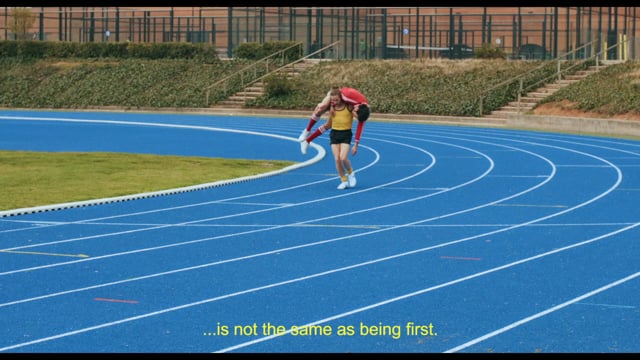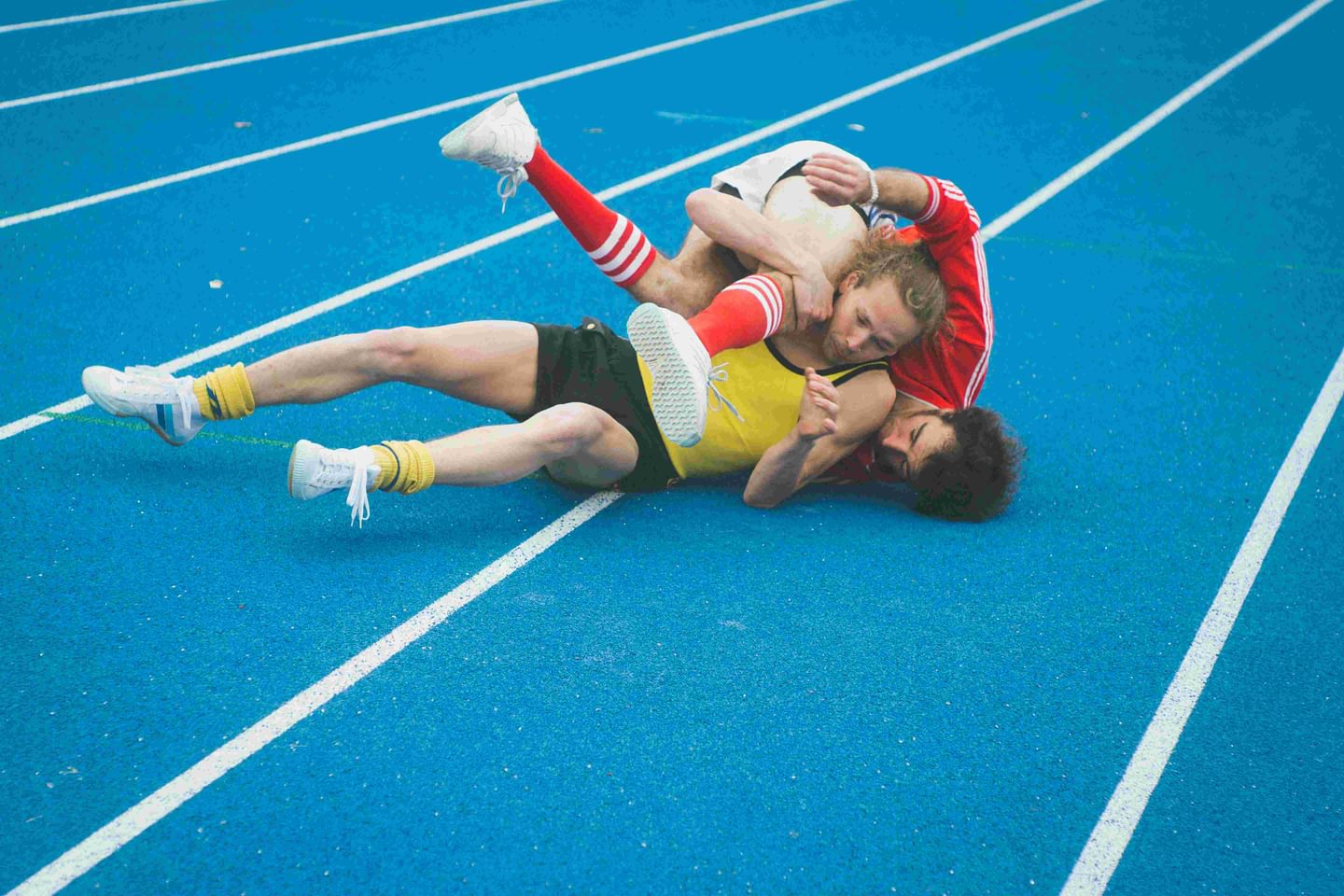 Soon Circus Compagnie
Gregarious
duration: 50 min
access: free, no reservation
Inspired by their own friendship and experiences, the two performers have created a contemporary circus gem bursting with charm, energy and sparkling humour. A stunning anti-heroic study of the human side of sport. With absolutely superlative physics, spectacular scenarios and witty sneers, they challenge human nature and give an insight into ourselves.
Artist(s): Nilas Kronlid, Manel Rosés
Discipline(s): Teeterboard (bascule), Chinese pole, acrobatics and comedy
Creation: 2018
Artistic collaboration
Concept: Soon Circus Company (Nilas Kronlid and Manel Rosés)
Outside eye: Joan Català and Angela Wand.
Music: Albert Oliveres
Props: Ulrich Weissel
Costumes: Nanouk Films and Soon Circus Company
Grantees: OSIC (Oficina de suport a la Inicitaiva Cultural)
Residencies, workshops, co-production: Subtopia, La central del circ, Konstnärsnämnden, , Ateneu 9 barris, L'Estruch de Sabadell, Festival Trapezi Reus.