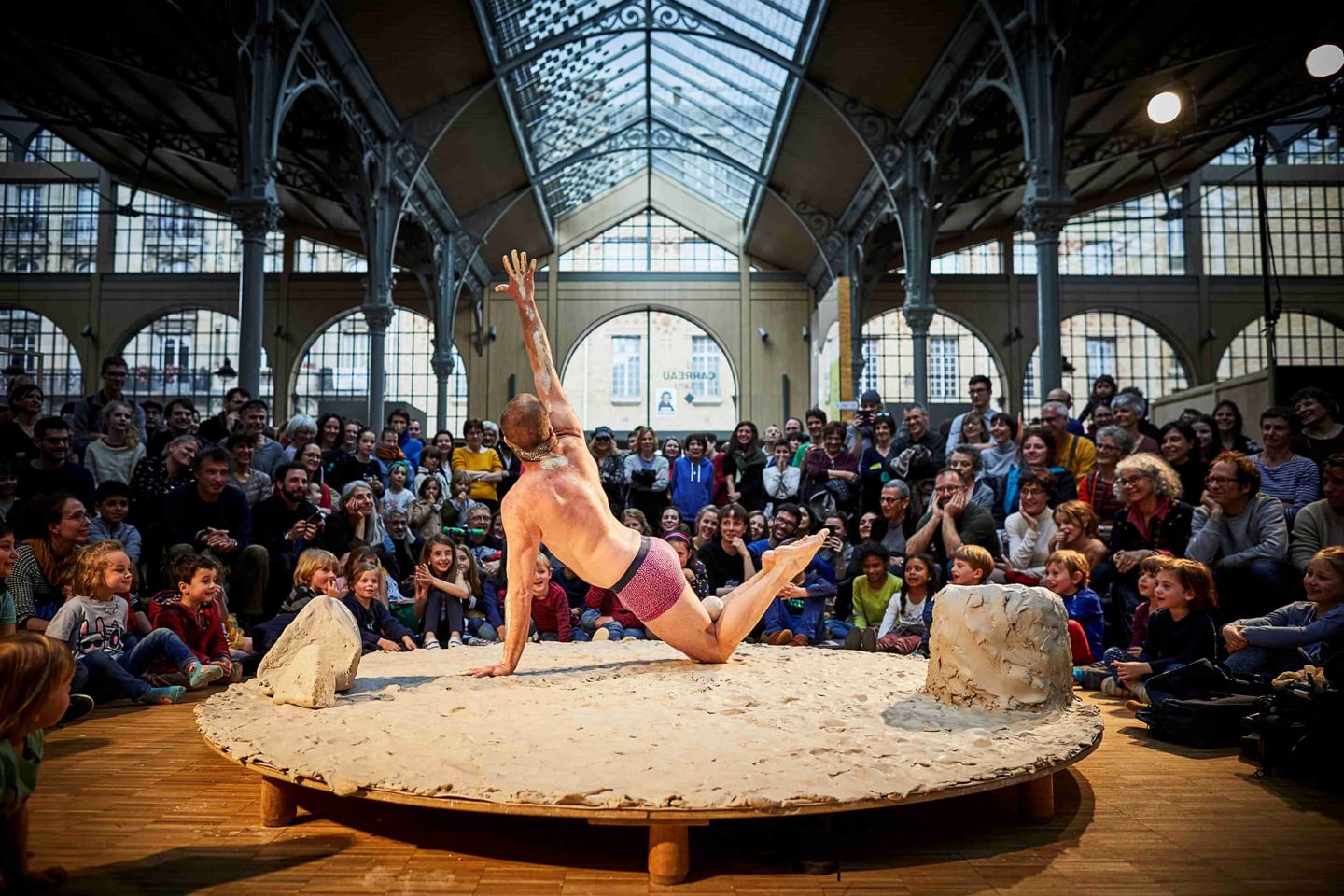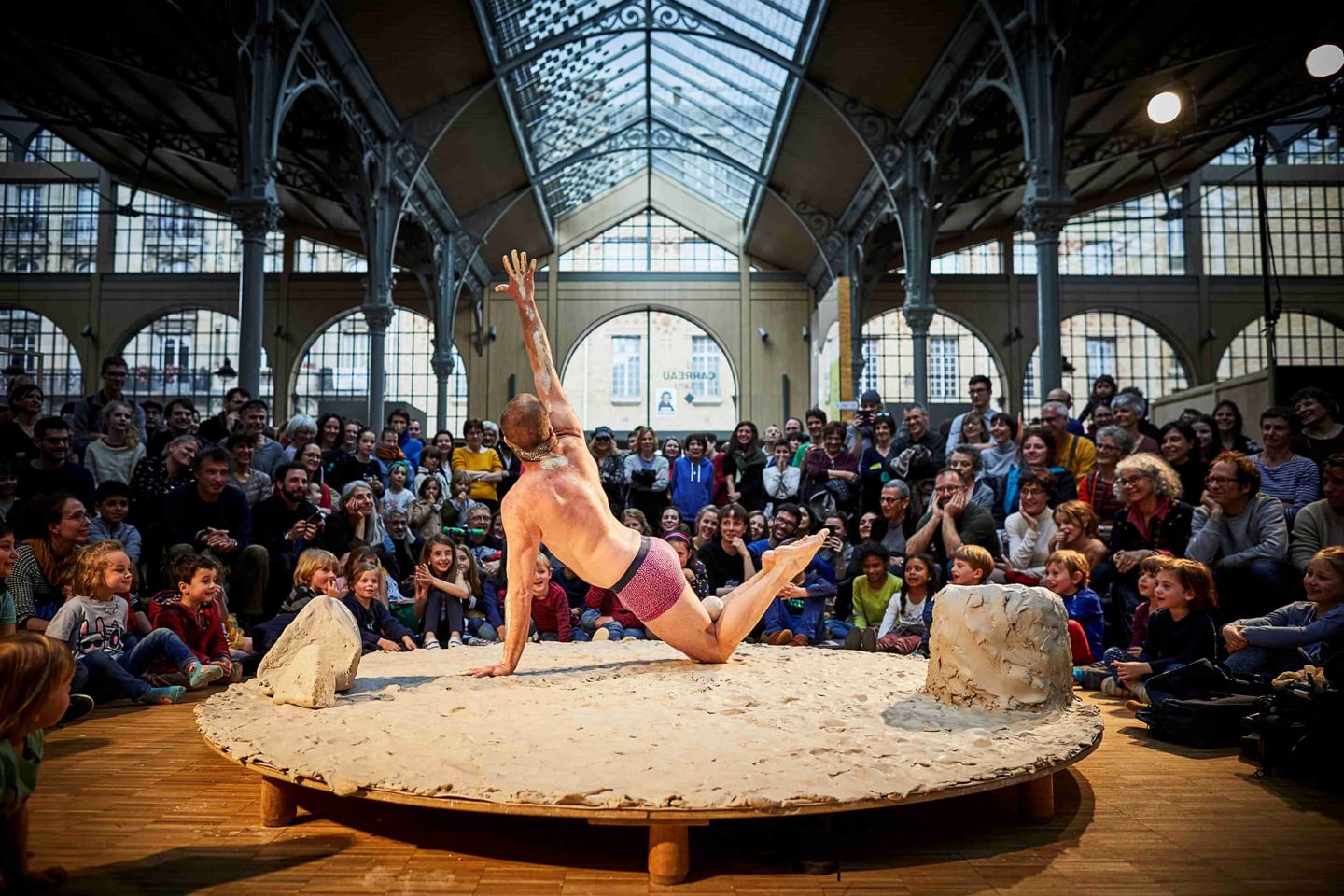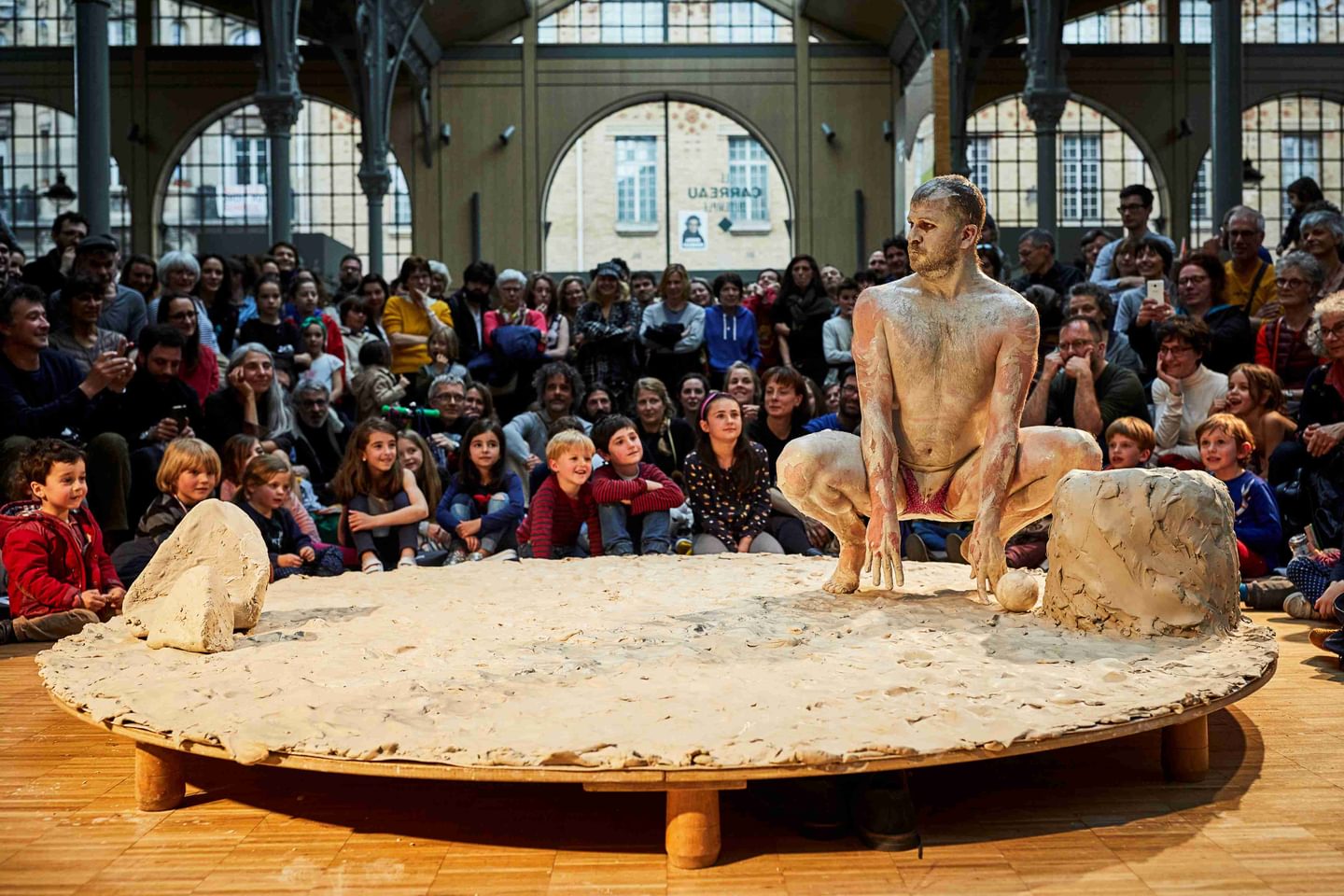 Le Jardin des Délices
Gadoue
duration: 30 min
access: gratis met reservatie
An arena covered in white mud. In the middle, a juggler, neatly dressed in a suit, facing numerous challenges: how to stay clean, how not to slip, how to keep your ball in the air ... Everything sticks, slips and gets dirty. Together with Nathan, we experience how much fun it is to mess with mud, experience the thrill of the forbidden and the pleasure of walking upright without falling.
Nationality
FR
Discipline(s)
juggling
Creation
2018
Artists
Nathan Israël & Delphine Benhamou or Paola Aviles
Creation
Luna Rousseau - Nathan Israël
Design, direction and dramaturgy
Luna Rousseau
Technique
Cyrille Germain
Support
scène conventionnée La Courneuve et Le Château de Blandy-les-Tours, Département de Seine-et-Marne. Avec le soutien de l'Atelier du Plateau et de la Ville de Paris.
Producer
Le Jardin des Délices en La Maison des Jonglages

Residencies, workspaces
l'Espace Périphérique - Parc de La Villette, Paris