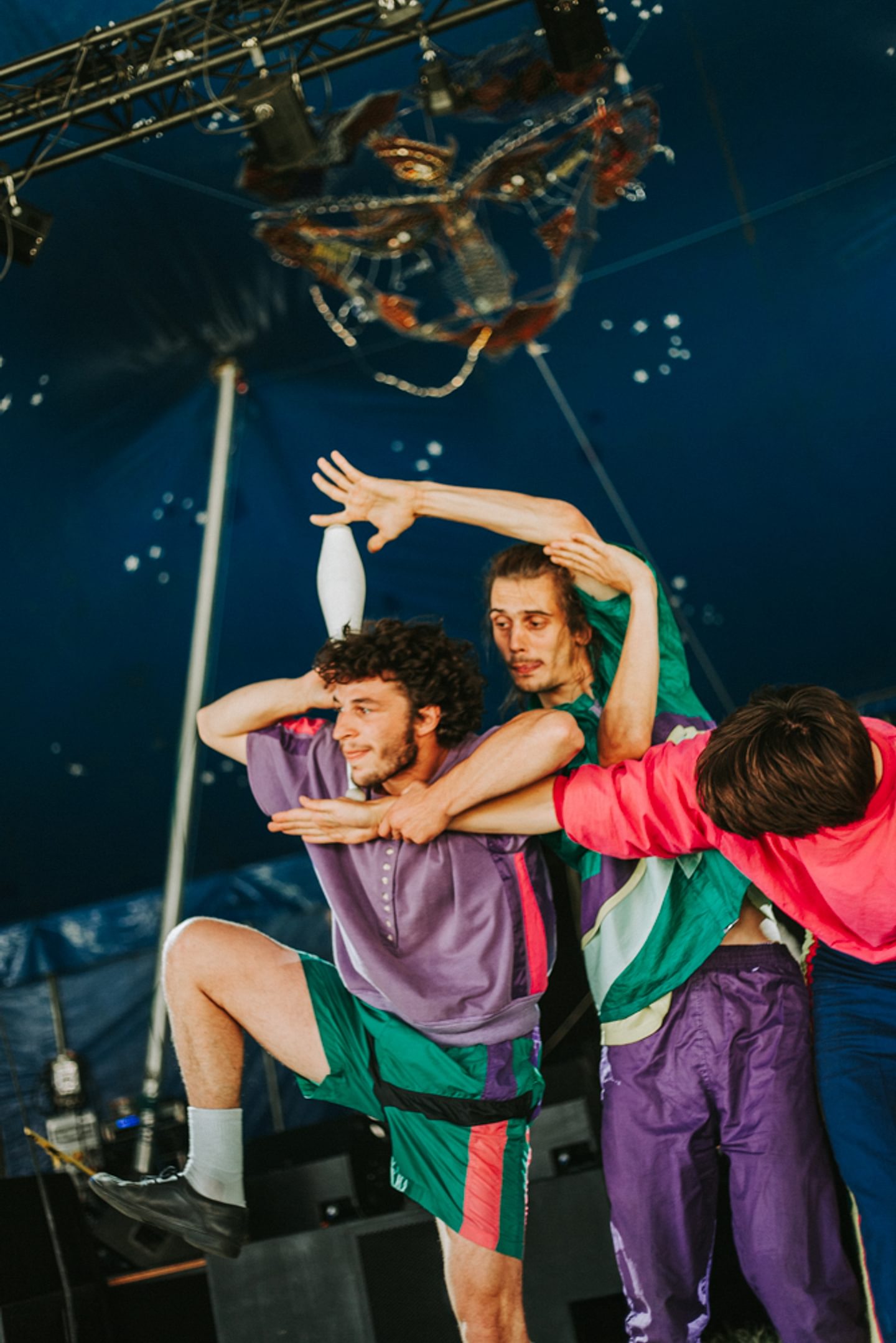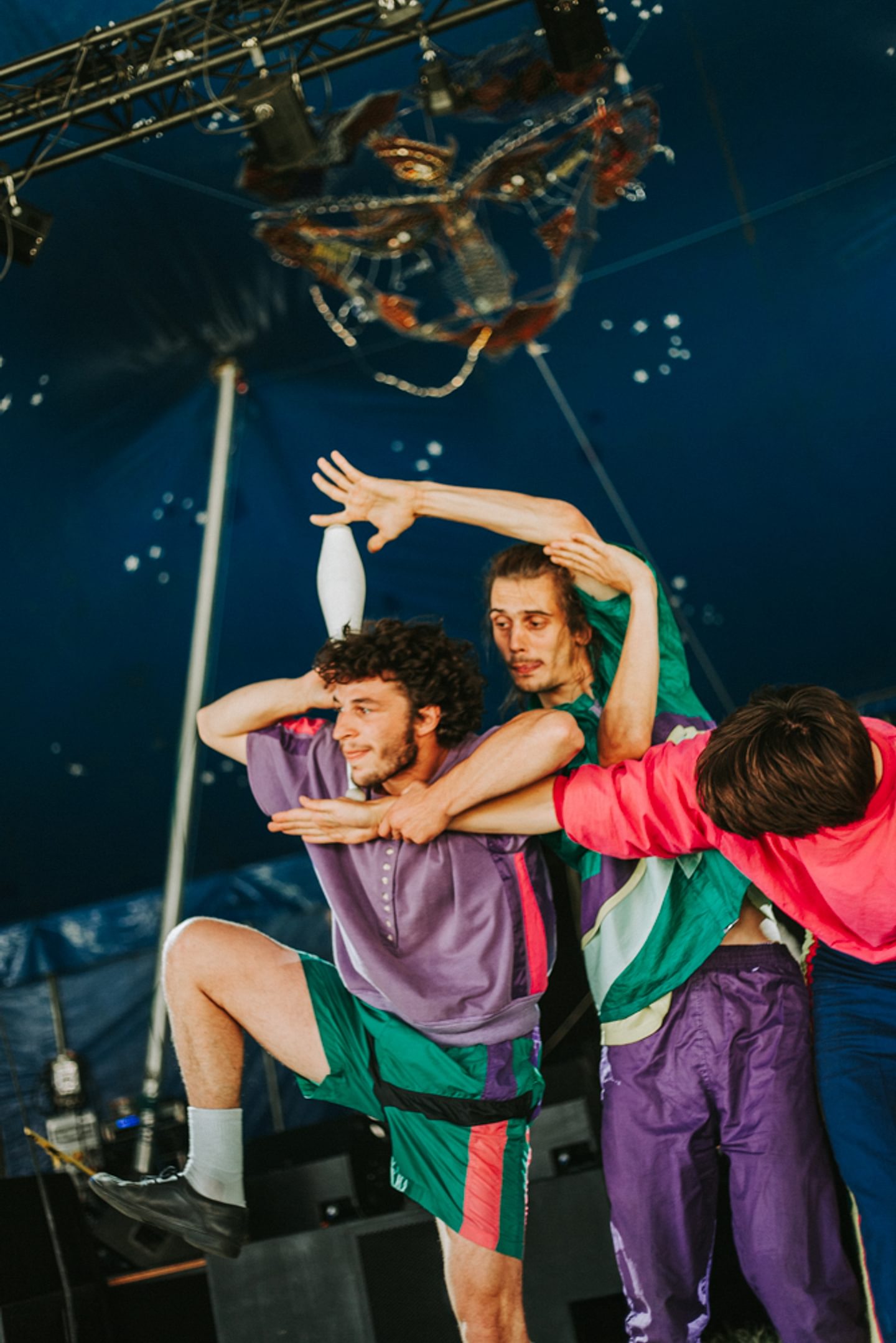 Cie des Trébuchés
DiGitôLE
duration: 45 min
access: free, no reservation
DiGiTôLE, that's three jugglers and a musician, well, actually a machine. Inspired by the digital world, they juggle techno, burlesque and choreography. A 45-minute electronic delirium, a party, an explosion, an invitation to turn on all sensors, to connect with the here and now.

Nationality
FR

Creation
202
Artists
Baptiste Ghibaudo, Baptiste Jeannequin, Raphaël Jacob, Gosset Victor

Artistic collaboration

Regard extérieur theatre: Briggite Mounier
Regard extérieur juggling: Sander De Cuyper
Coproduction
La Maison des Jonglages, Le Silo, La Roseraie (Uccle), Centre Régional des Arts du Cirque de Lomme (CRAC), Haut les Mâts, 232U, Le Théâtre de l'Ordinaire.