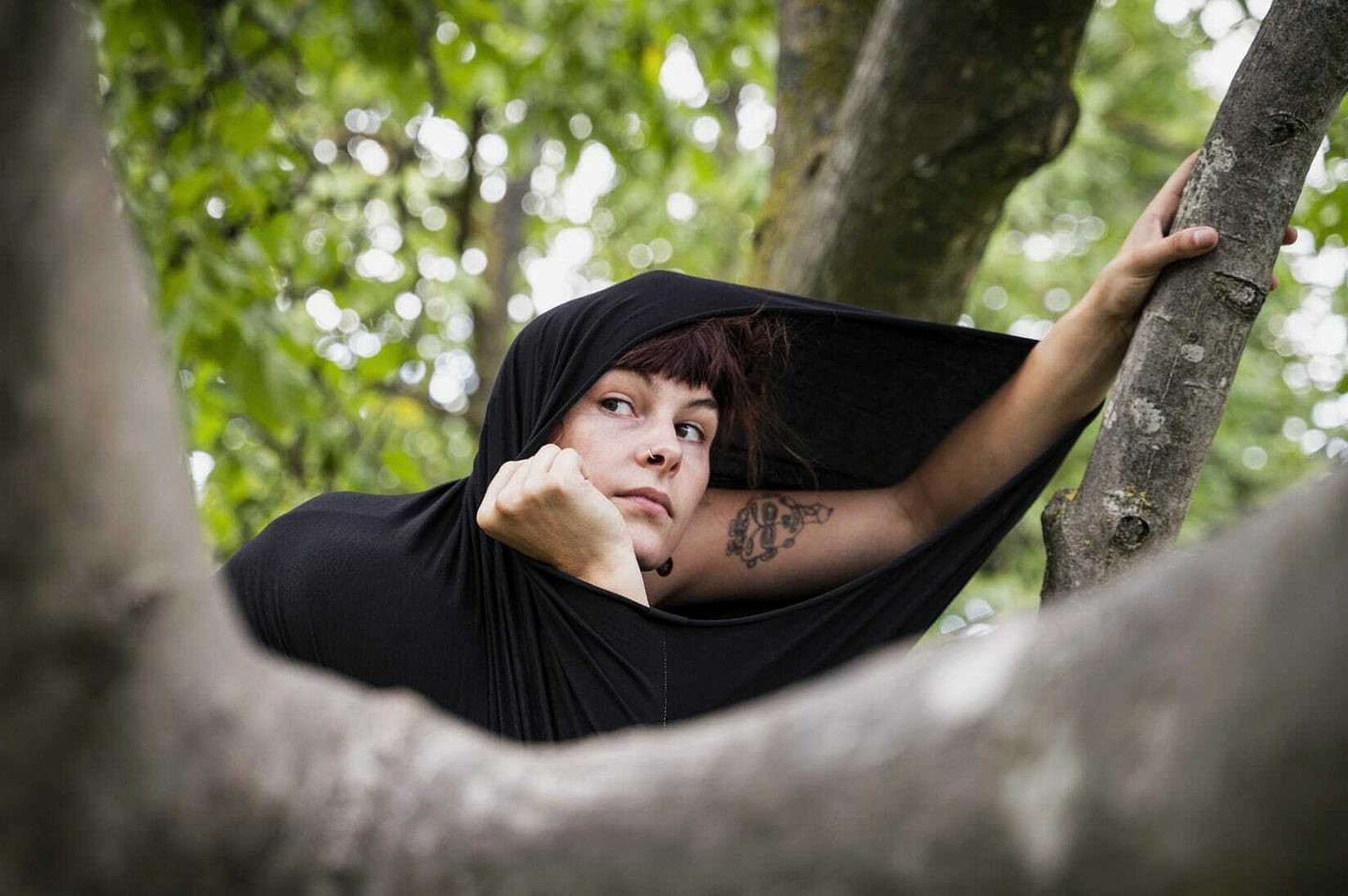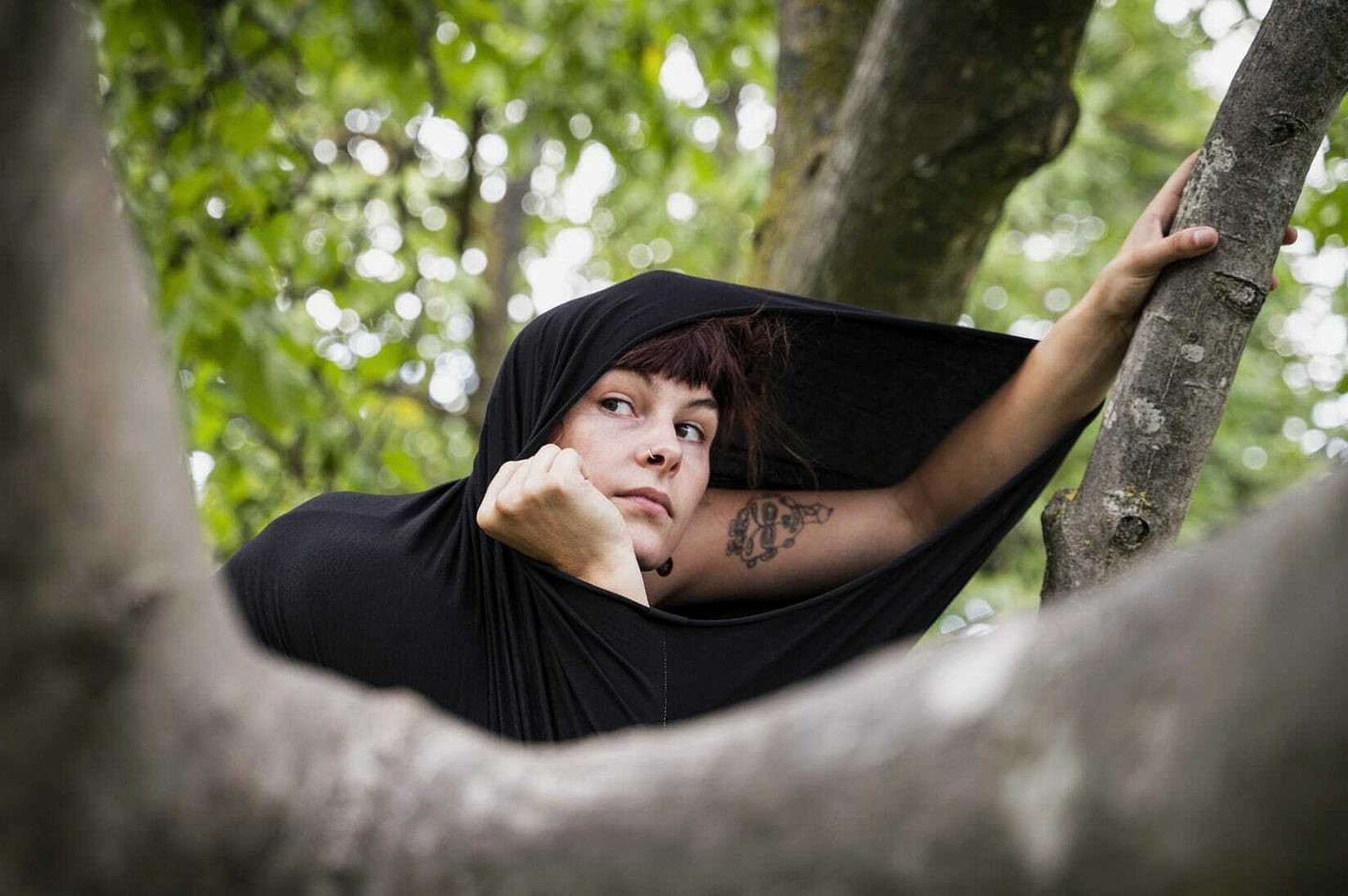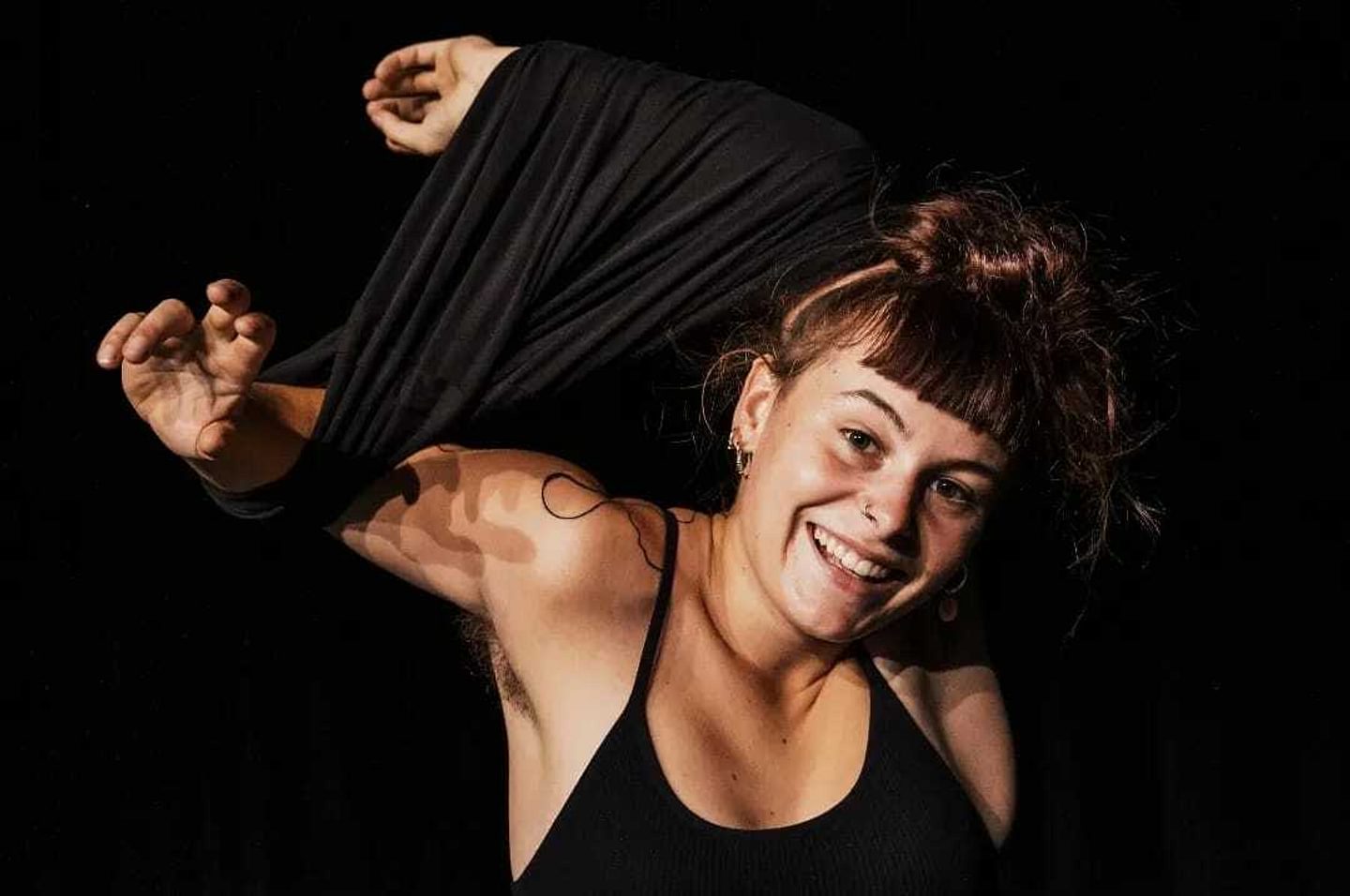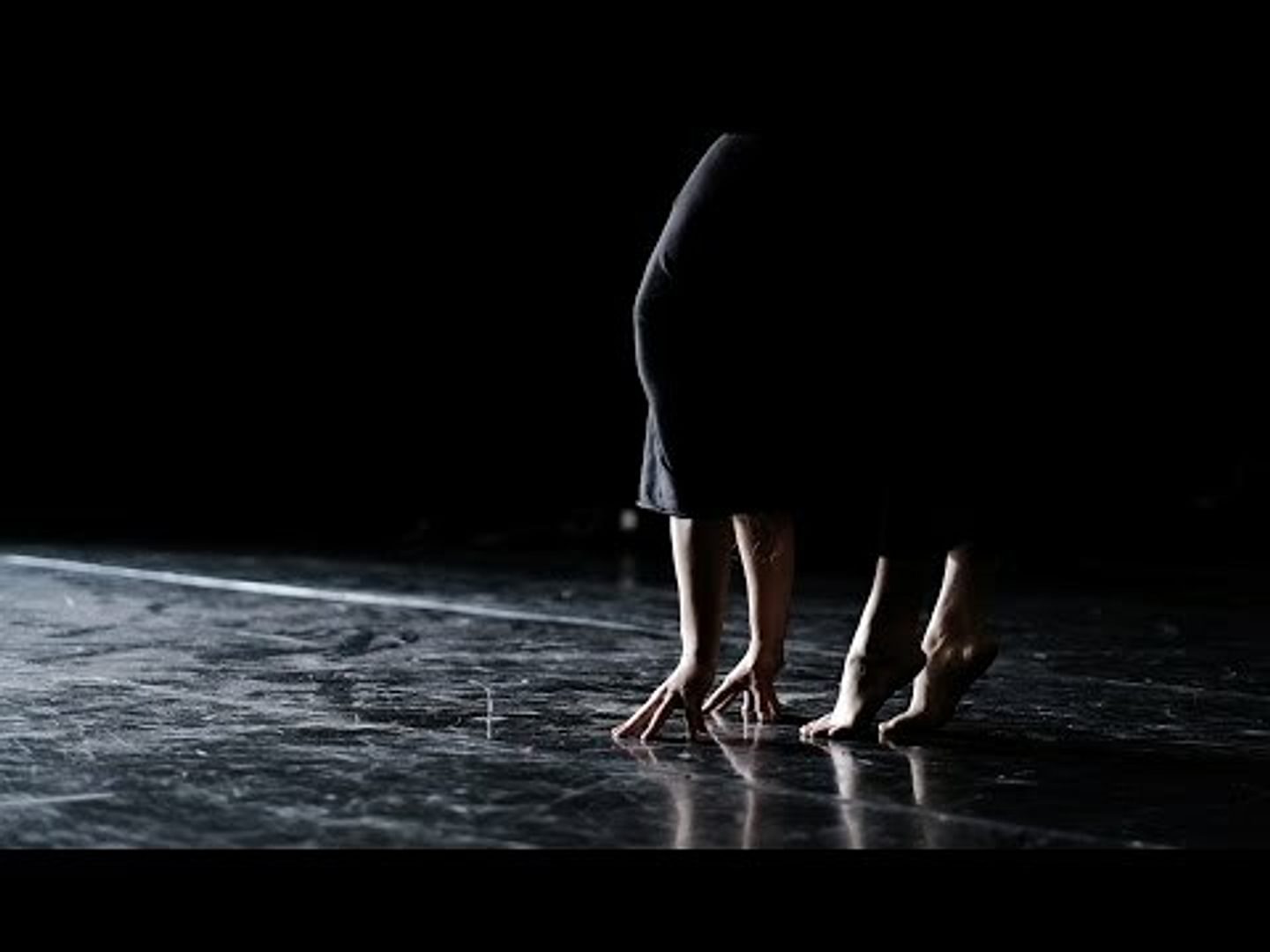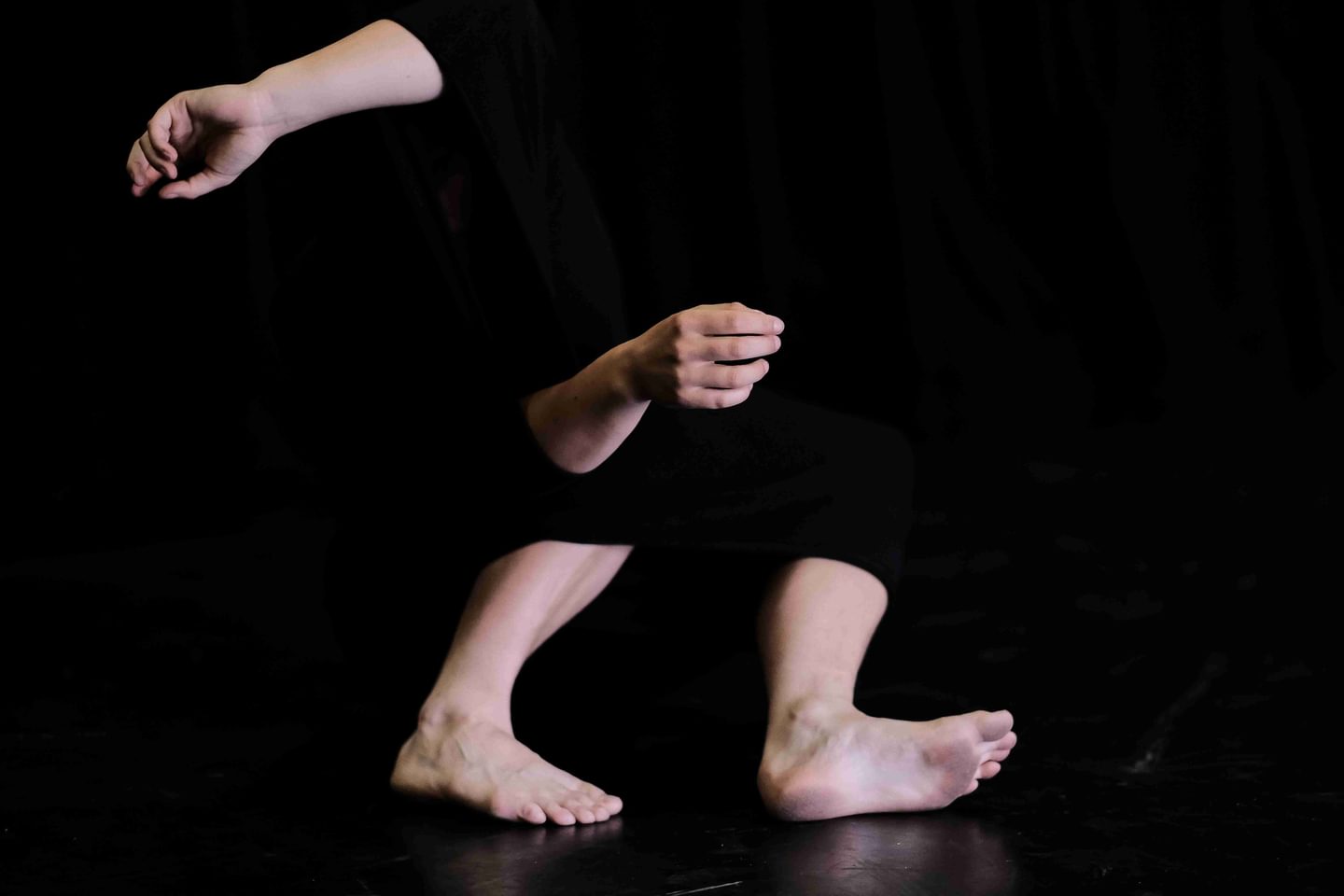 Artichoke
COLD FEET
duration: 10 min
access: gratis zonder reservatie
Cirque Numerique
The initial idea for the piece is abstract and inspired by the visual work of Dimitris Papaioannou. Someone folded double, with hands and feet as the only visible body parts. This results in an creature with its own habits and behaviour who tries to develop itself with the help of different black fabrics and costumes. Unintentionally throughout the process, the abstract forms and movements began to link with the personal journey of the artist as she has experienced her life the past year. In this way, the piece is about expressing honesty, this being her first solo work.
Nationality
BE

Disciplines
floor acro, hand balancing
Creation
2022
Artist
Manon Verplancke

Artistic collaboration
Margot Janssens and Melody Nolan

Grantees, co-producers, residencies, workplaces
Co production with PERPLX, premiere op vitrine PERPLX. Residencies at cirklabo Leuven, PERPLX Kortrijk, Miramiro Gent en circus Tværs, Aarhus Denemarken.